Hello Beautiful Booknerds!!
Rules
Thank the creator, Sara @ The Bibliophagist!
Tag 5 friends.
Have fun!
Hi guys!! I haven't done a tag before, since I have seen it I had too do it, I'm a huge Swiftie, and I'm so proud of Taylor and this album, Taylor is a lyrics genius, and listening to this album makes me so happy.
1- I forgot that you existed :
A Book from your childhood that you don't remember anything about
♪ it isn't love, it isn't hate, it's just indifference ♪
I remeber the books I read in my childhood, so instead I picked a book I read and don't remember much about, I can't even remeber one of the main chatacters' name, this is one of first YA Contemporary that I read. I'm sure I liked a lot I gave it 5 stars, but I hardly remember anything that happend in it.
2- cruel summer :
the worst book you've read this summer.
♪ it's blue, the feeling I've got and it's… it's a cruel summer ♪
I read Truthwitch this in May and it was disappointing, I guess I expected something different, it was in my TBR for a long time, maybe since I created a GR account, if I did read it at that time I think I would have enjoyed it more.
3- lover :
a bookish relationship that's perfect exactly like it is.
♪ can we always be this close forever and ever ♪
I'm going to go with my two all time favorite couples, Clace and Feysand, both of these ships are perfect, they're the kind of couples that makes you believe in love when you see them.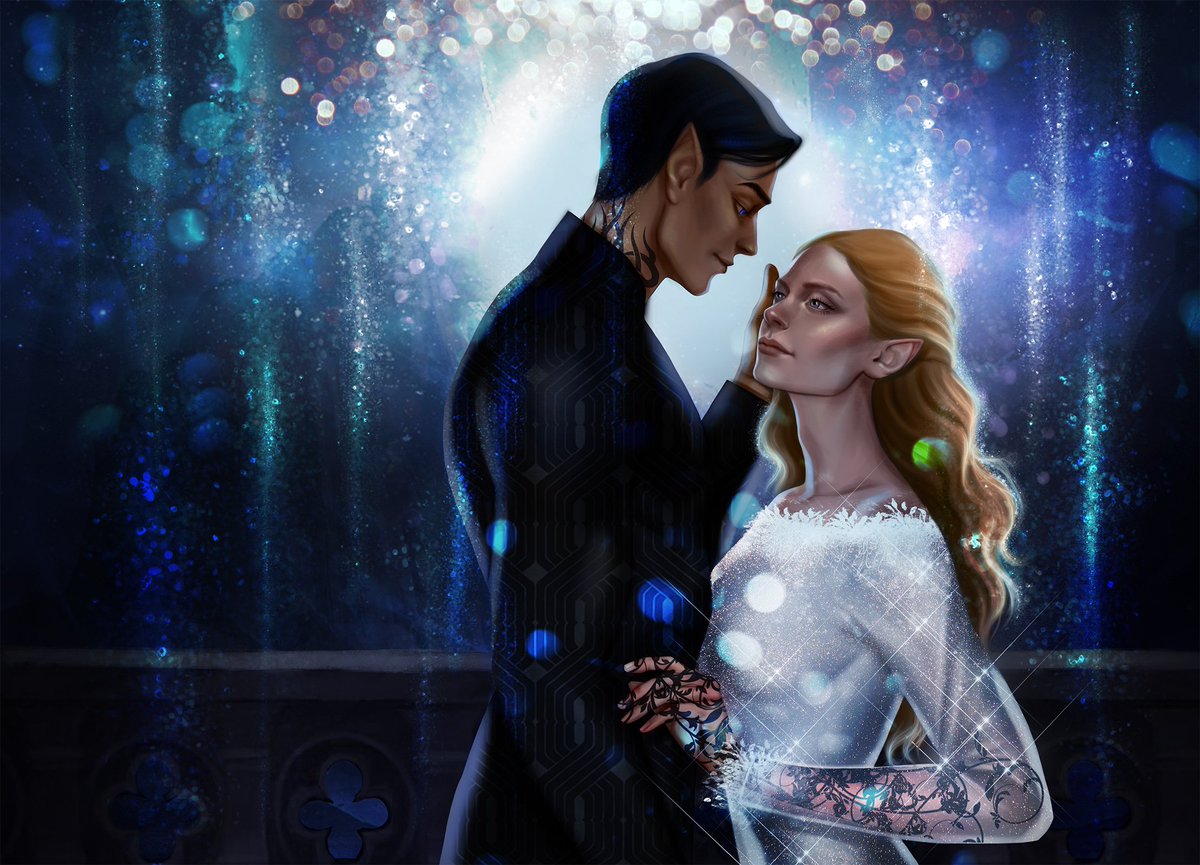 4- The MAn :
a book with a badass female main character.
♪ if I was a man, then I'd be the man ♪
My instant thought was Celena from Throne Of Glass series, but I tried to think of someone else and I remembered Lia from The Remnat Chronicles, she is a princess that fle on her wedding because she never met the man she was going to marry and she started working, she never complained, even though she never worked before, and as when see Lia go through the journey she turn into a badass.
5- The Archer :
a book with a great character development.
Juliette go through a major character development, I'm not counting Destroy me because I think it completely shattered all the development the characters had, and after I read it I didn't want to complete the series.
6- i think he knows :
your fictional crush.
♪ he got my heartbeat skipping down 16th Avenue ♪
Ken Kaneki from Tokyo Ghoul, he is so sweet and he is a bookworm.
7- miss americana & the HEARTBREAK prince :
a book set in high school.
♪ waving homecoming queens, marching band playing, I'm lost in the lights ♪
I rarely read books set in high school.
(The Ghost Bird ) by C.L. Stone this is the only one I can think of at the moment
8- paper rings :
a book with a happy ending.
♪ I like shiny things, but I'd marry you with paper rings ♪
Dark Harmony (The Bargainer #3) by Laura Thalassa, I got hooked in this trilogy when I first started it June, the ending wasn't as good as I had hoped for but it is satisfying .
9- cornelia street :
a setting you'll never forget.
♪ "I rent a place on Cornelia Street," I say casually in the car ♪
The Shadow world in the shadowhunters chronicles, I read so many books in this world so I don't think it possible for me to forget it.
10- death by a thousand cuts :
a book that broke your heart.
♪ I can't pretend that it's okay when it's not ♪
Heartless, I saw it coming, and I still cry so much, it is such a beautiful book. the romance and the character development was amazing .
11- london boy :
a setting that plays a big role in the story.
♪ show me a gray sky, a rainy cab ride ♪
I feel like all fantasy setting do play a big role in the story, any fantasy book cloud work for this question. I'm choosing The Lunar Chronicles for this one , I think the world setting is unique and at first I didn't think it would work but I was pleasantly surprised of how well it did, I was hesitated to picked this series, specially because the first book is a retelling of Cinderella and growing up I hated that fairy tale.
12- soon you'll get better :
a book that made you cry.
♪ what am I supposed to do if there's no you? ♪
Clockwork Princess hit me with feels I may have cried through half the book. This book wrecked me.
13- false god :
a book with a well written sexy scene.
♪ I know heaven's a thing, I go there when you touch me, honey ♪
The fact that Julian and Emma's relationship is forbidden somehow makes it more sexy than it actually is, I guess maybe because I love how well Cassie writes about forbidden love.
14- you need to calm down :
a book featuring an lgbt romance .
♪ shade never made anybody less gay ♪
in The Bane Chronicles we see a lot of lovers that Magnus have been with.
15- afterglow :
a great second chance romance.
♪ why'd I have to break what I love so much? ♪
I don't know what to say about this book, I prefer the first book, the beginning of this one bored me a little, it gets better as we get to the middle.
16- me! :
Your all time favorite book.
♪ I promise that you'll never find another like me ♪
this is one of my recent favorites,I love this so much last year I read it twice, and I'm planning to reread it this year too.
17- it's nice to have a friend :
your favorite friends to lovers book.
♪ something gave you the nerve to touch my hand ♪
I don't like Friends-to-lovers trope, this is one of the rare exceptions, I also like it in The Bargainer series and The Dark Artifices.
18- daylight :
a book with a postive message.
♪ you gotta step into the daylight and let it go ♪
"I had absolutely no interest in being somebody else's muse.
I am not a muse.
I am the somebody.
End of fucking story." ― Daisy Jones
I think this book has a lot of meaningful messages.
If you want to do this tag I tag you.
Goodreads ~ Facebook ~ Twitter ~ Pinterest ~ Tumblr ~ Youtube ~